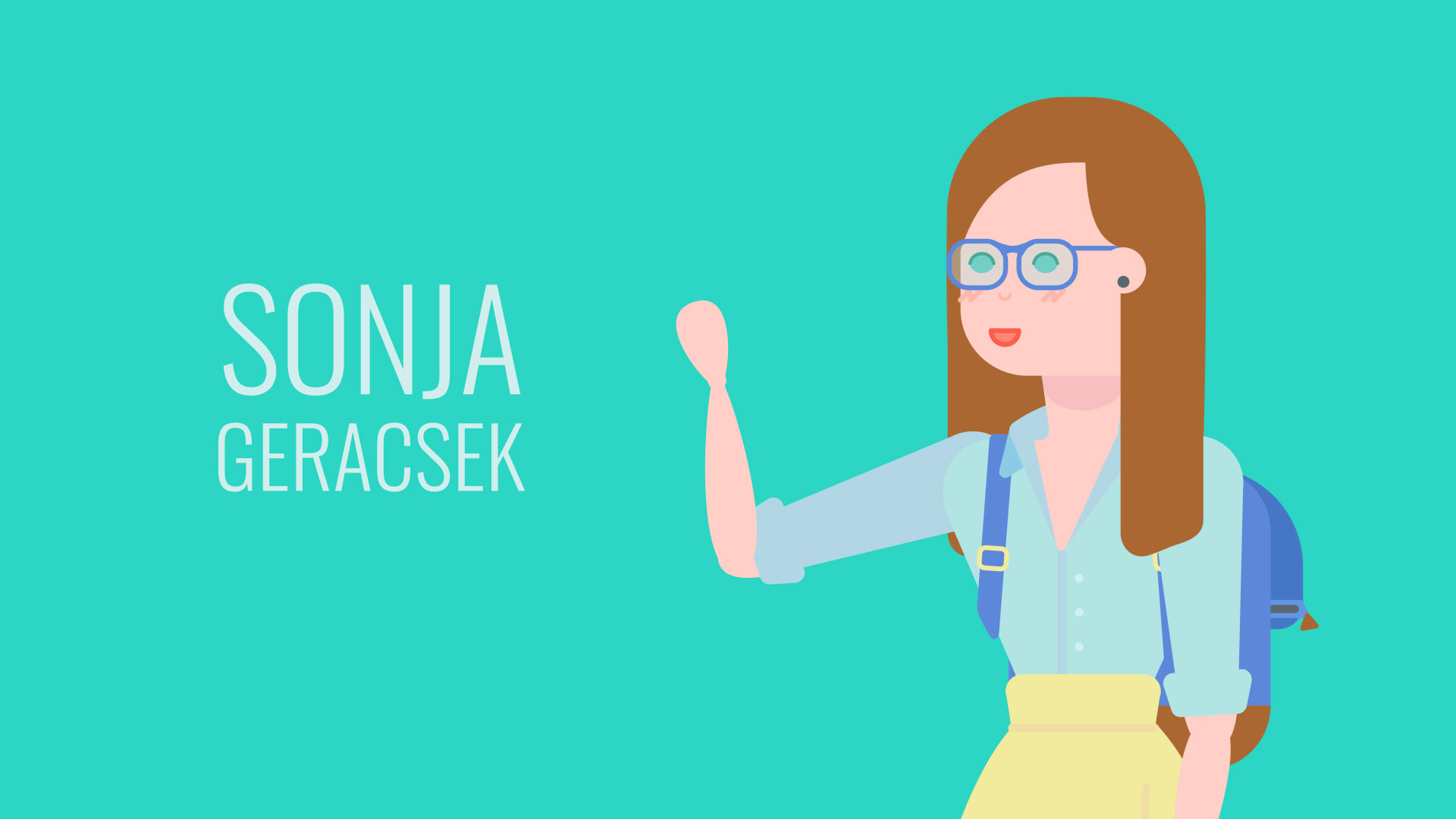 Explainers, Idents and Ads
Hi my name is Sonja Geracsek and I am Motion Graphics Designer. I offer eye catching and fun animations, design and art direction services. I have worked with clients such as Fritz Kola, The Bill and Melinda Gates Foundation, ZDF, Roche, Kurzgesagt - In a Nutshell and many more.

I can transform your idea into a lively moving piece of art, that will attract your audience. From advertisement, to explainer video to image film or ident, I can offer you the best solution for your video piece.
If you would like to present your idea/product/company in video format please get in touch!
Personal Design Mentoring
I have worked at corporate businesses and quirky start-ups, with big and small clients. I have built my own brand from the ground up and I have learned some lessons from it. If you are a designer, animator, freelancer or general creative wanting to get out there and let your flag fly…but are not sure how to set sail? Grab a pen and paper and book a personal mentoring session over at RookieUp with me or join one of the RookieUp Career Bootcamps.

Book a personal RookieUp Video session via my RookieUp mentor profile.
Book one of the many RookieUp multi-week career bootcamps, ranging from building your portfolio, landing a design job or becoming a freelancer.
E-learning classes
My most popular class, "How to Be More Efficient - Animation Tips & Tricks Using Expressions", is on 2D vector animation, where you'll learn to use expressions and an efficient workflow to become an ace animator. This class is available on Skillshare, Udemy and CG Circuit. Have an eye out for additional platform access.
Use this
link
to sign up for Skillshare Premium Membership, and receive a two-month free trial (only for new members, membership is unlocked after payment details input).
If you are a member of Udemy Business you can view the class as part of your subscription or purchase it separately.

As a CG Circuit member you can purchase a licence for the class here.

If you have any questions about my services, or would like to work with me, please don't hesitate to get in touch.
Thank you for your interest!