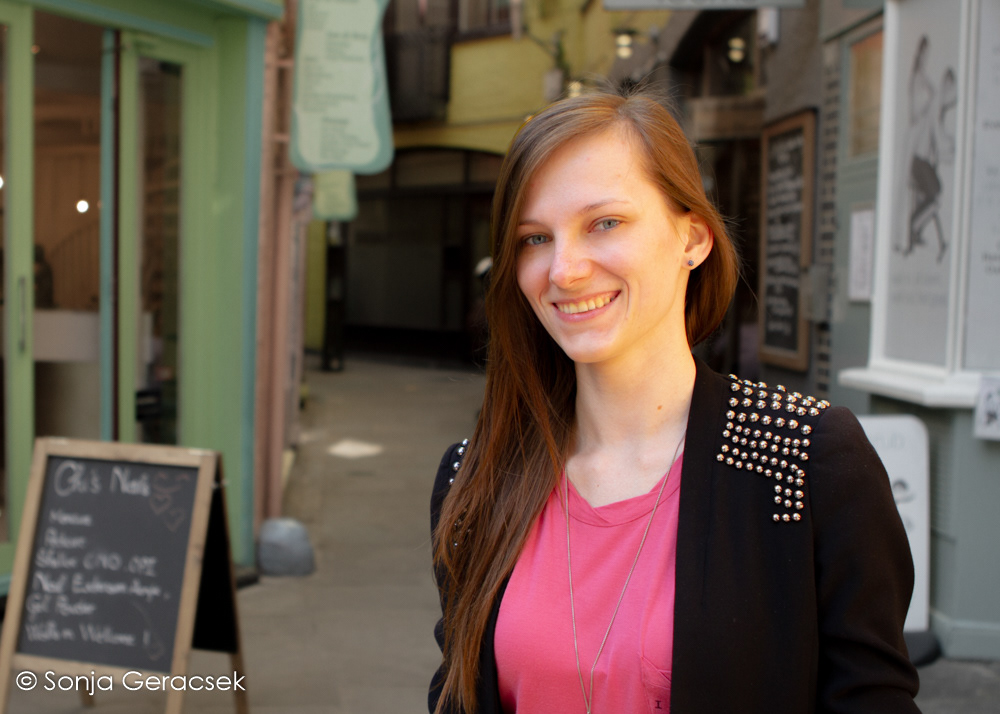 Hi, my name is Sonja Geracsek and I am a freelance motion designer, based in Munich.

Throughout my career, I have been involved in a variety of projects, including motion graphics, filming and video editing, voice recording and editing, print and interactive designs. 

During my time in London, I co-founded the London ACM SIGGRAPH Chapter and took on the officer role of secretary for 2 consecutive years. London ACM SIGGRAPH organises events for the computer graphics and games industry in London, including presentations, mentor animation feedback sessions, meet-ups and networking events. 

In 2015 I moved to Munich to join the team of Kurzgesagt - In a Nutshell. As a Senior Motion Designer, I lead small teams, directed freelancers and established a practicable workflow for the studio. 

Currently, I am working as a freelance motion designer, in the Munich area. I also run animation workshops and tutorials. If you are interested in working with me, please get in touch.