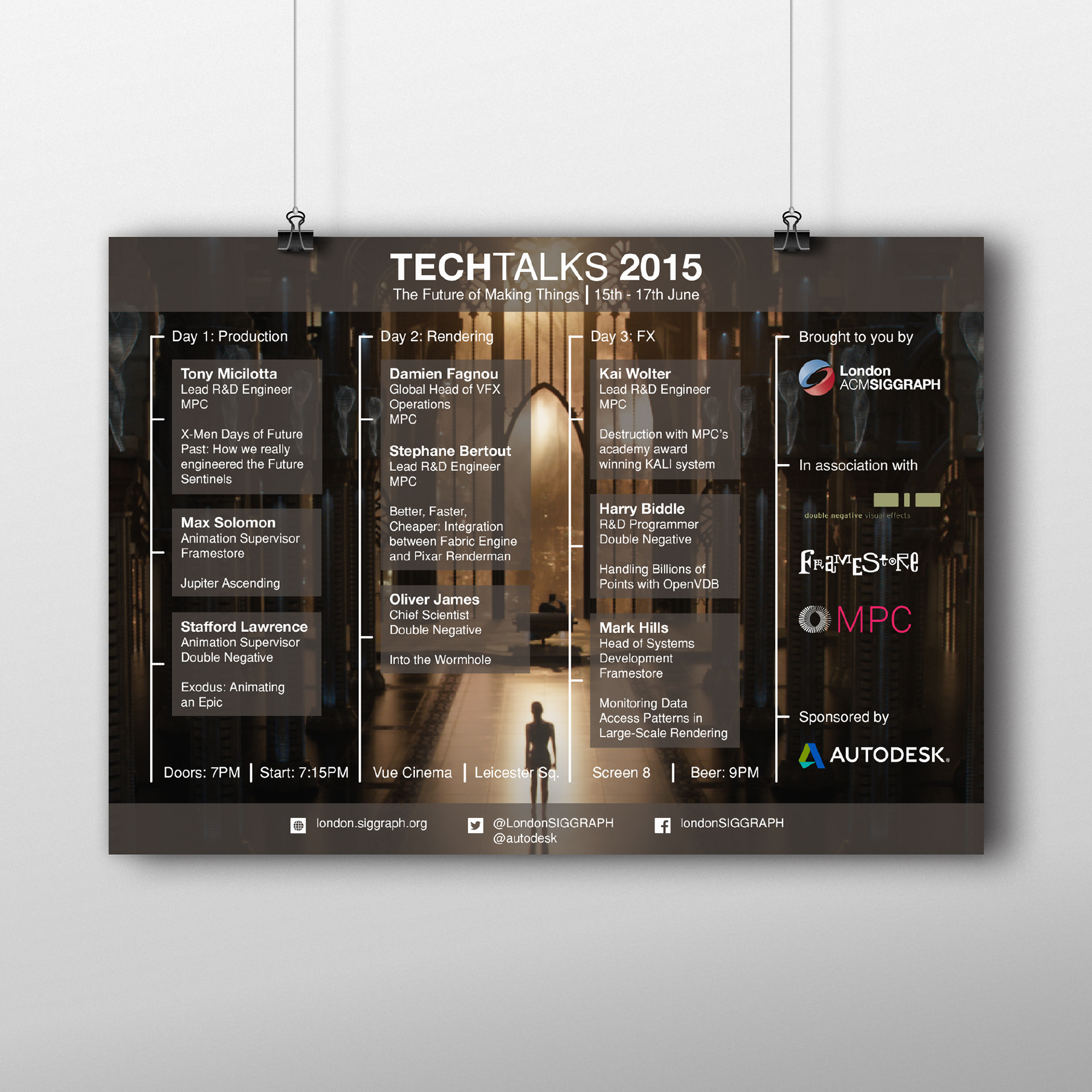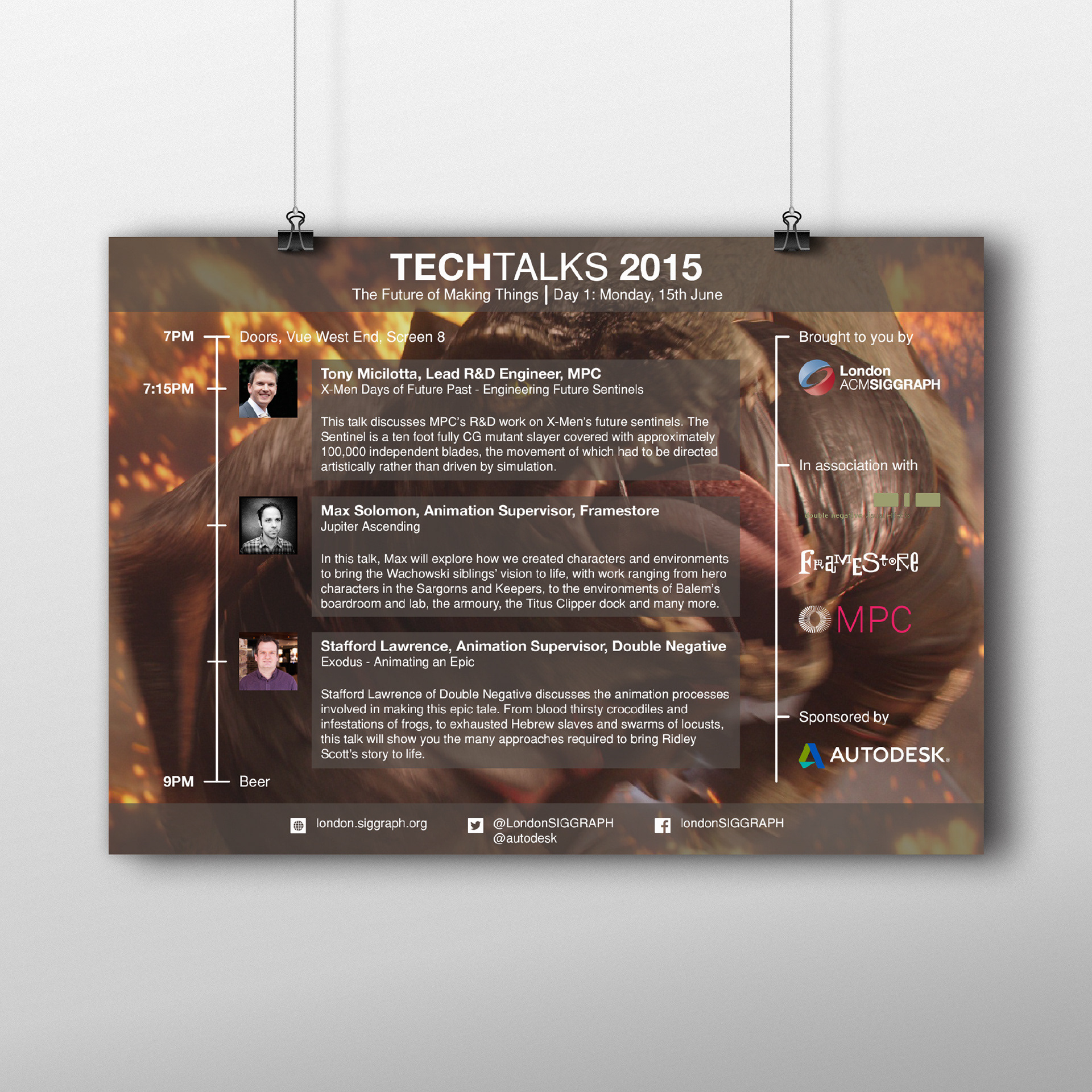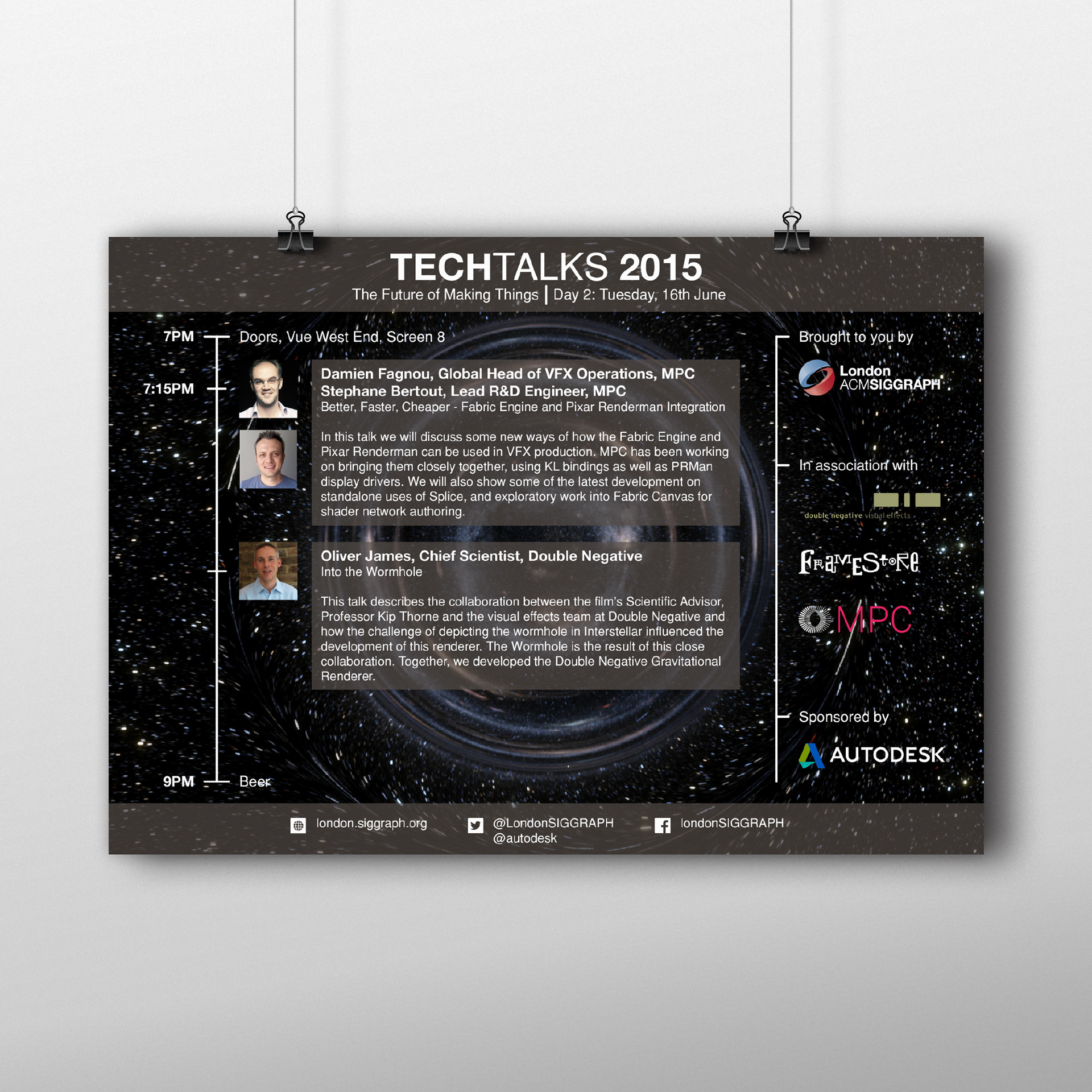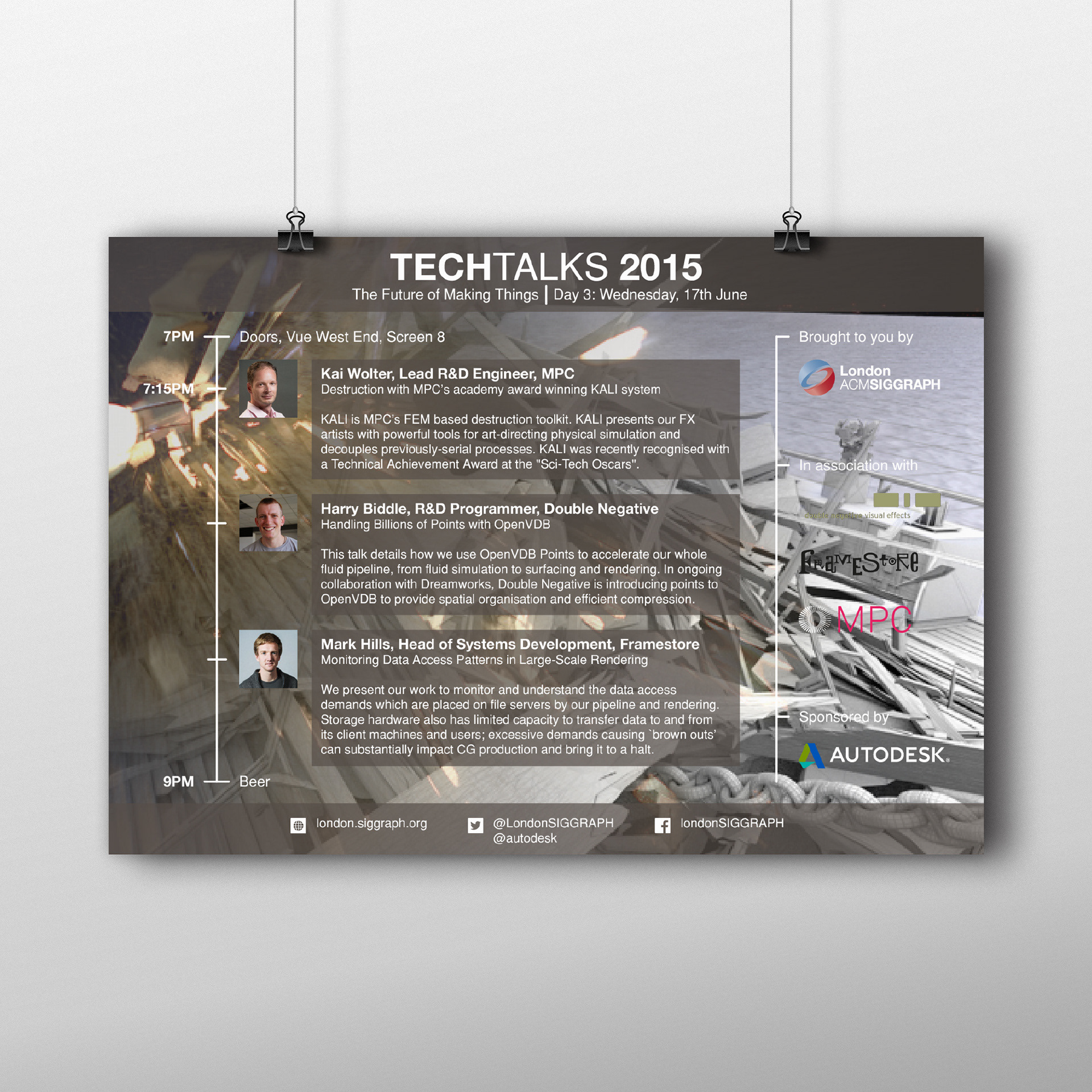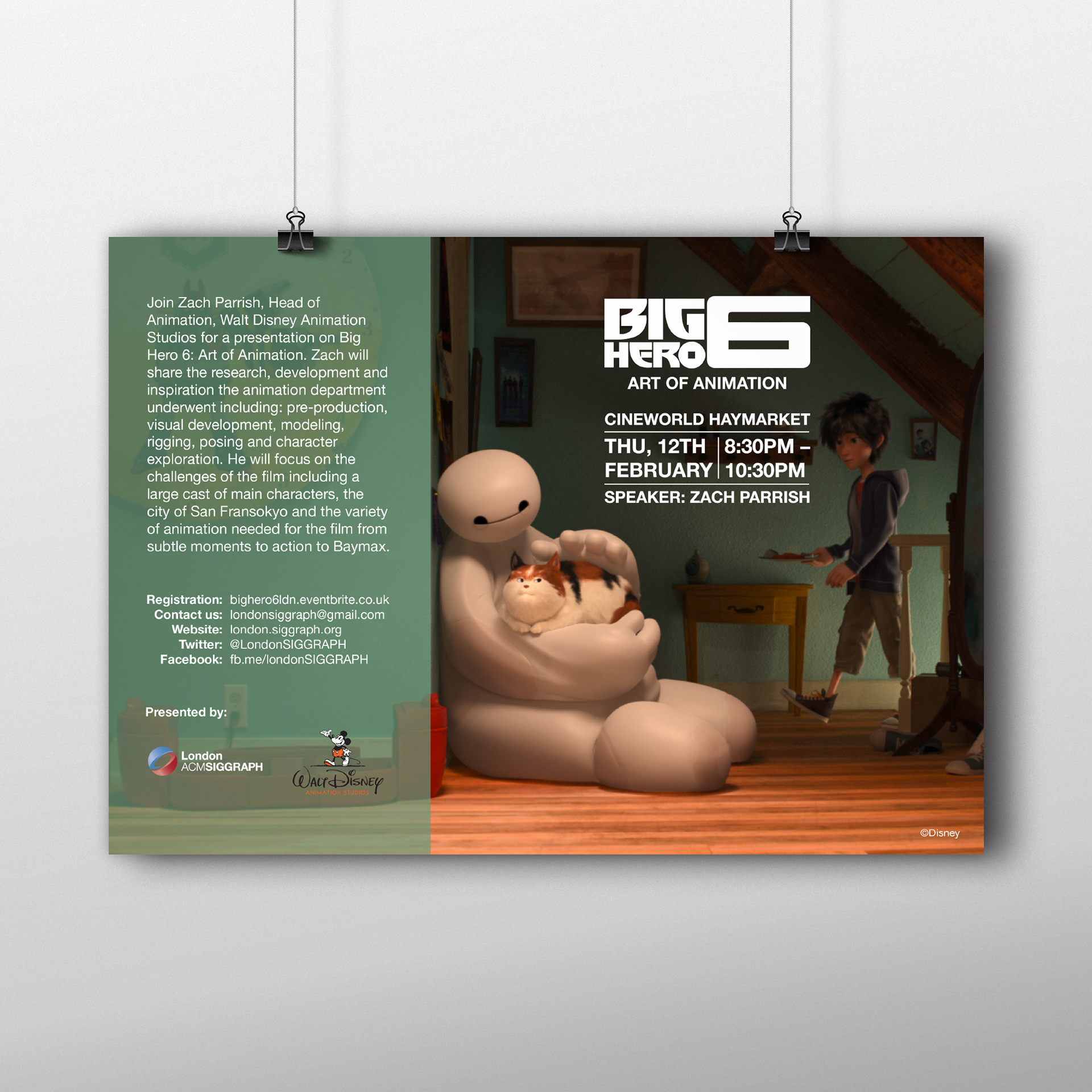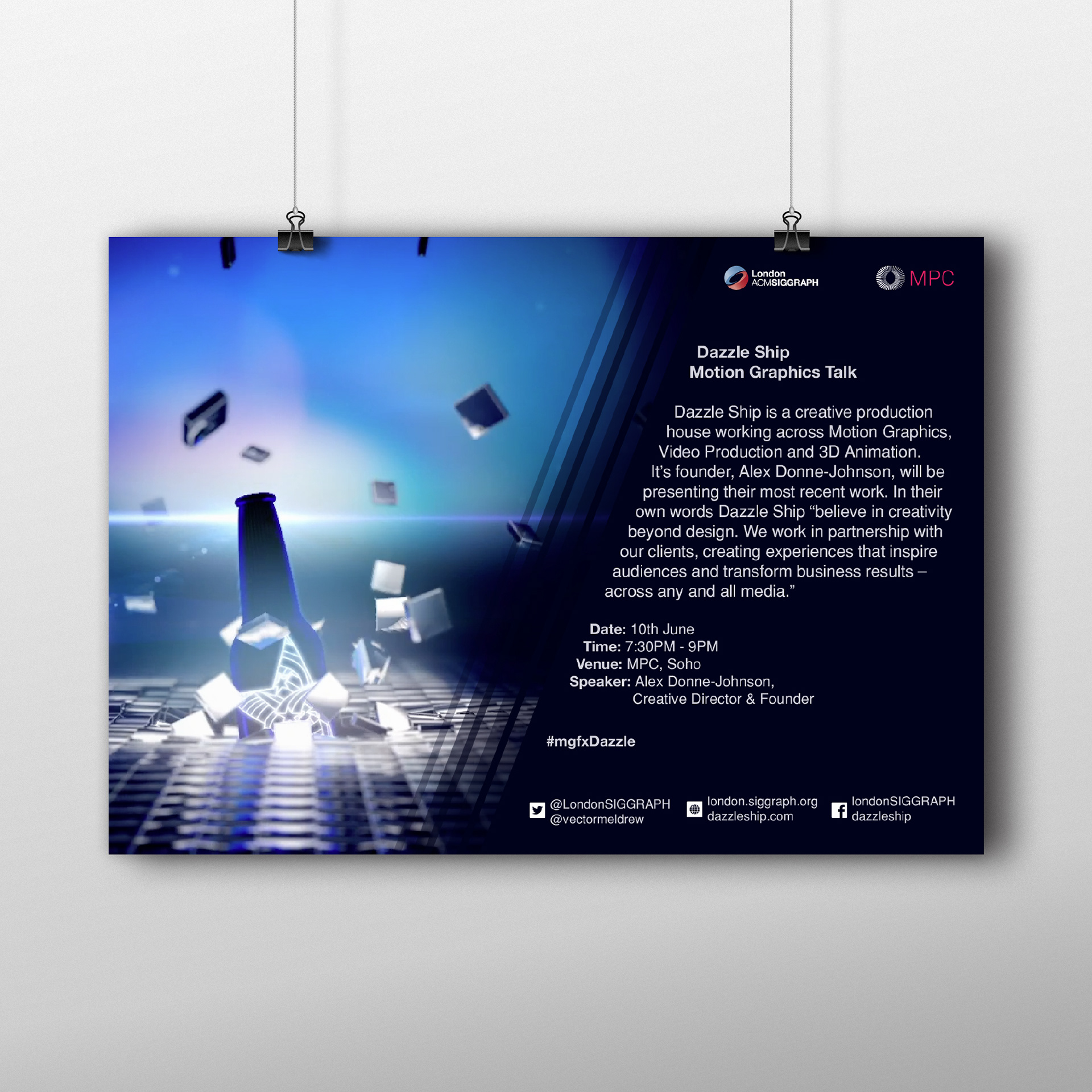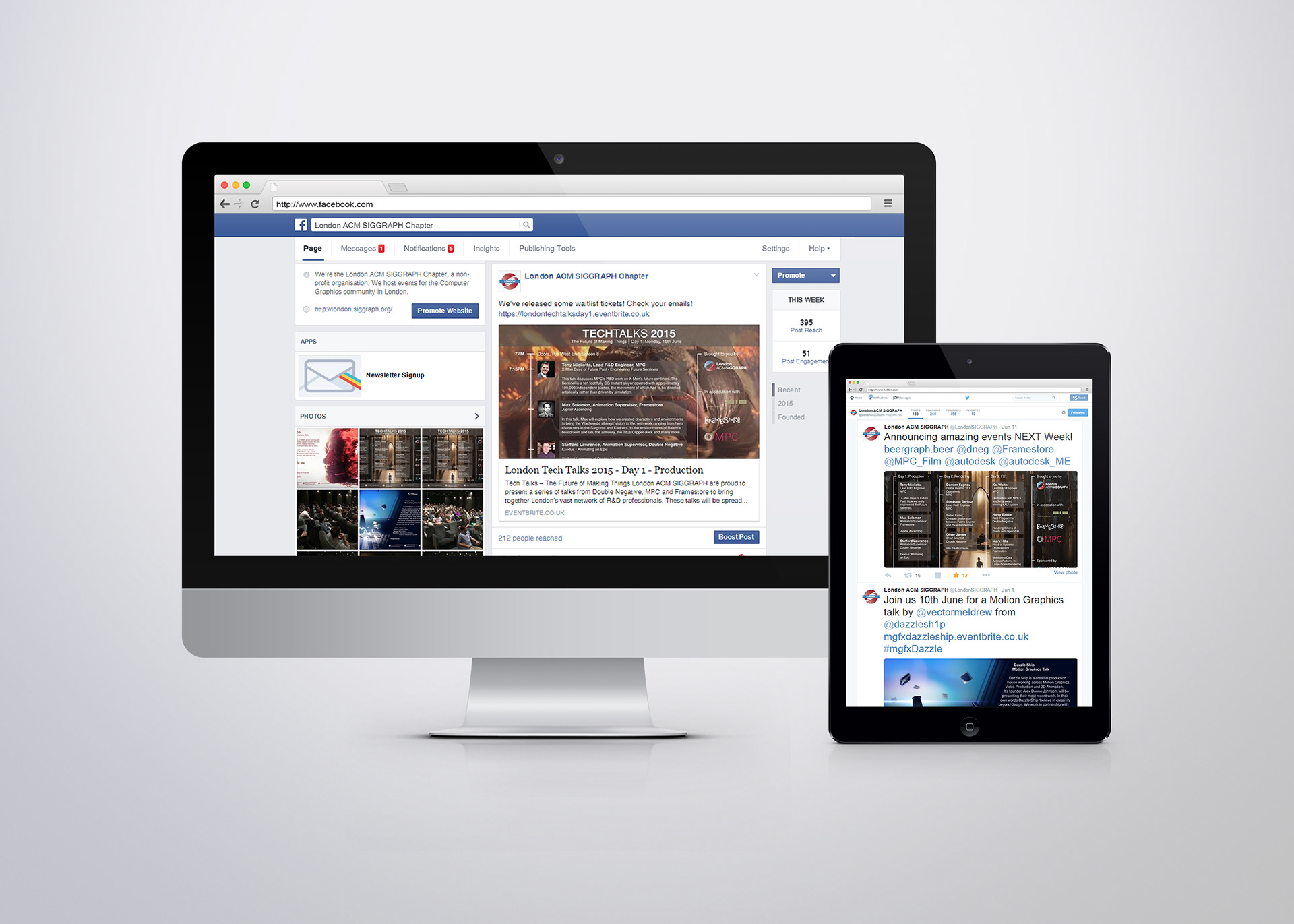 London ACM SIGGRAPH is a non-profit organisation that hosts events for the Computer Graphics community in London.

It's part of the Association of Computing Machinery (ACM) and the Special Interest Group for computer GRAPHics (SIGGRAPH).
These posters were produced as promotional materials for the chapter's social media campaigns, to promote events and conferences my sequential terms as secretary of the chapter.